Coffee is one of the most popular drinks on earth. In fact, it's so popular that people drink it all over the world and in every country you can think of. Honduran coffee beans are no exception to this rule. If you're interested in starting your day with a cup of Honduran coffee, then check out this blog to know more about this amazing coffee.
See also:
1. What Is A Frappuccino? – A Delicious Coffee With No Caffeine
2. 4 Criterias To Choose A Coffee Scale And How To Use It
Honduran coffee overview
The history of Honduran coffee
Coffee cultivation has made a substantial impact on the country and actually helped Honduras increase its income; in the past, they have had some hard times. Starting in 2009, during a political coup that left the country facing bankruptcy and with very few financial options available to them. Fortunately, their fantastic coffee crops were able to play an important part in recovering from this issue by generating employment and making the money they so desperately needed.
Coffee has been a part of Honduras for centuries. When traders in the 18th century first brought coffee into our country, it was from there that farmers began to grow crops by the 19th century. But things really took off when most people started drinking more and more coffee during the late 20th Century
Honduran coffee is on the rise and it's not hard to see why. The country has been ravaged by natural disasters, but that hasn't stopped its citizens from finding success in other countries like Guatemala where they find a higher price for their crops than what can be found at home.
Honduran coffee farmers are smart people with an eye towards improving themselves no matter how difficult the circumstances might seem!
The growing regions of Honduran coffee
The six major coffee regions in Honduras are distinct and should be visited because they produce different flavors.
The Honduran region has an amazing landscape that is covered with large, palm tree-filled mountains you'll never want to leave.
Copán
The Western region of the country is home to some great, sweet coffee. The flavors you'll find there include chocolate and caramel with citrus notes that work together for a show-stopping cup!
Agalta
The Southeast region is a place that has fresh fruit flavors and aromas of chocolate. The climate here is more humid and warm, with altitudes of roughly 1.1 – 1.4km which adds to the sweetness in their coffee beans as well as fruity notes found in coffees such as orange for example! The aroma may be sweet but this area still produces some deep roasts available only at certain shops around town so they're sure not lacking anything when it comes to variety either!
El Paraiso
El Paraiso has a reputation for producing beans with fruity flavors. Located in the Southern area, they grow their coffee at an elevation of 1.4km and are known to have won some awards recently as well! If you're looking for sweet fruit flavor like green apple, peaches, or blueberries then El Paraiso is worth trying out
Montecillos
The Southwest region of Honduras is a beautiful place with cool nights perfect for the cherry's ripening process. The cherries are left on their trees long enough to produce an excellent flavor profile, and it doesn't hurt that coffee from this area received recognition worldwide – you'll find some great coffees here!
Opalaca
The altitude here peaks around 1.5km above sea level, and the flavors include berries and fruits. This region is located along the East of Copán, which means that it offers some of Central America's most complex flavor profiles!
Comayagua
The altitude of the region has a minimal impact on flavor because Honduras is generally considered to be rather flat. Many people who visit this country enjoy tasting light and refreshing flavors like citrus or sweetness in their coffee beans from all over the world.
Honduran coffee beans
Honduran has a wide range of amazing coffees, these are the two best brands:
Whole Bean Organic Honduran Marcala Fair Trade Coffee from Fresh Roasted Coffee LLC
Trader Joe's Organic Fair Trade Whole Bean Honduran Coffee
Marcala Fair Trade Coffee
The Marcala Fair Trade Coffee from Fresh Roasted Coffee is a medium roast with a bold body. Its cupping notes include walnut, milk chocolate, and lemon. The coffee beans are harvested between December to April, soaked in water briefly then sun-dried for another day before being roasted at about 400 degrees Fahrenheit for 12 minutes or so! Finally, it's exported from February until June when the harvest begins again.
Trader Joe's Organic Fair Trade Whole Bean Honduran Coffee
Grown in the Honduran Marcala region, Trader Joe's organic, fair-trade coffee is a medium-dark roast that has an earthy and aromatic flavor. Customers on Amazon agree with this description noting the smoothness of the taste.
What makes Honduran coffee special?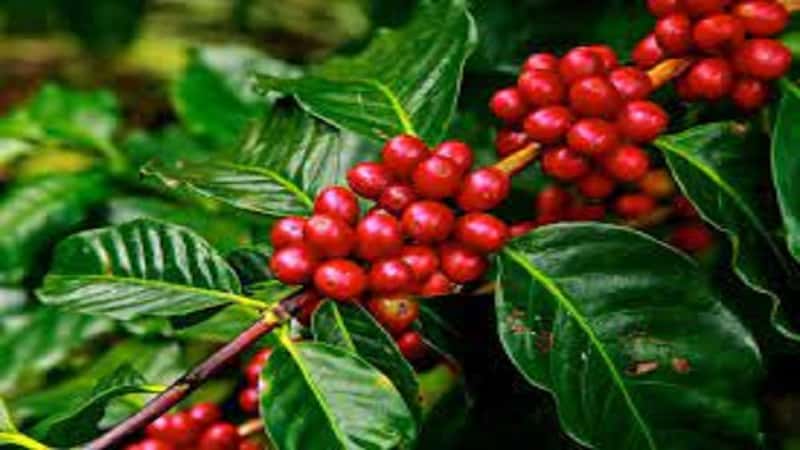 The Honduran production of coffee has an important place in this country's history. While it's not the biggest exporter, they still produce some very desirable beans that people all around the world enjoy. The light flavors and fruity sweetness makes you feel like you're enjoying a luxury item for any occasion!
The flavor of Honduran coffee varies depending on the region it's from, but some common tastes are a combination of darker and more caramel notes with lighter flavors like tropical fruits or berries. You might find mentions in descriptions to apricot-like hints mixed with chocolatey nuances that can't be found anywhere else!
The wet processing method is the most common in Honduras and involves using water to more quickly remove the fruit before it has had a chance to dry. This process can lead to some different flavors than you might see with other methods like drying or sun-drying coffee beans on their own for example. However, this type of production uses quite a bit of water that could have negative environmental impacts if not used carefully!
What does Honduran coffee taste like?
The region and climate that the coffee is grown can significantly affect the taste of the coffee itself, rather than just being about how it's processed. In fact, you may be able to tell a difference in flavor when trying different Honduran brands!
However, Honduran coffee is known for its intense, powerful scent. Notes of chocolatey flavor and nutty tastes are common in Honduran brews as well as a sweet taste that's just right on the edge between sugar-sweet or honey flavored sweetness. A lot of people feature it with bright, zesty acidity which can be very refreshing!
Best Honduran coffees available today
You can find Honduran coffee in most grocery stores or supermarkets. If you cannot, try looking for them at specialty shops nearby your area. You may even be able to buy some of these coffees online if they're not available where you live!
Some of the best coffee brands from Honduras that are available today are:
Macala Coffee
Copan Coffee
El Cedral Coffee
Organic Marcala
Santa Barbara Coffee
FAQs
Is coffee from Honduras good?
Honduran coffee now measures up to that of its more well-known Central American neighbors. Specialty coffee in Honduras is widely appealing thanks to mild, sweet, and clean flavors, with notes of chocolate, nuts, and tropical fruit.
Does Starbucks get coffee from Honduras?
Starbucks has featured Honduran coffees through their Starbucks Reserve program as "Honduras Premier". The coffees were the Pacas and Typica varietal grown from 4 farms in San Marcos, Honduras all above 1,000 meters above level.
How much coffee does Honduras make?
Honduras is one of the largest coffee producers in Latin America. Between 2017 and 2019, the production of green coffee in the Central American country stood above 7.5 million 60-kilogram bags. In 2020, production is forecast to report a year-on-year decrease of around 25.5 percent, reaching 5.6 million bags.
Conclusion
Honduran coffee is the perfect type of drink for people who love to experience new flavors. It has a variety of tastes that are influenced by its location, altitude, and climate. If you haven't tried Honduran coffee yet then I would recommend picking some up the next time you're at the grocery store!

I am a passionate coffee drinker. Since I left my job as a barista a few years back in 2012, I've been sharing my expertise on coffee and buying the best coffee equipment online. That's how Wild Boar Coffee came to life.
I write about everything coffee-related under the sun. Where to buy the freshest coffee beans from? How to test coffee beans based on texture, aroma, and acidity?
I know all this from scratch – all thanks to my years and years of experience as a barista. So I've gotten real up-close-and-personal with coffee beans and different brewing techniques.