It's time to find out the true winner between Jura J6 vs Z6. These espresso makers have been sparking tons of debates, and people are wondering if they are good at-home machines. My answer is: Jura Z6 is the better option.
Jura Z6 has a very stable operation and smooth espresso extraction. The coffee flavor is smooth and nuanced, while the texture gives a good mouthfeel. The grinder works great with minimal noise as well. I recommend this machine for home use to any group of 2-3 users.
The runner-up Jura J6 also makes great coffee with aromatic and robust flavor. The milk system is fairly stable as well. But the coffee and milk temperature aren't the best. And, the machine takes a bit of time to switch from coffee to milk.
Jura J6 vs Z6: Comparison Chart
Table could not be displayed.
Jura J6 vs Z6: Differences
Jura Z6 wins 3 to 1 against Jura J6. The former brews espresso with consistently excellent flavor, and the warm-hot milk temperature is what has caught my attention. Its 81 oz water tank makes this model perfect for shared apartments and families as well.
Coffee Flavor: Jura Z6
+Grinder
The Aroma G3 grinder with 6 levels of texture runs in almost if not every Jura product. The same goes for these models. So far, my experience with the grinders have been pleasant. I haven't gone through jams or anything similar.
But, I would like to give you some tips if you decide to go with one of these machines. Jura Z6 brews mellow, slightly sweet, and very smooth espresso, making it ideal for coffee lovers who can't consume strong coffee. But, it doesn't mean that you can't get a robust and strong coffee from it. I suggest setting the grinder at level 4 or 5 to achieve a stronger cup.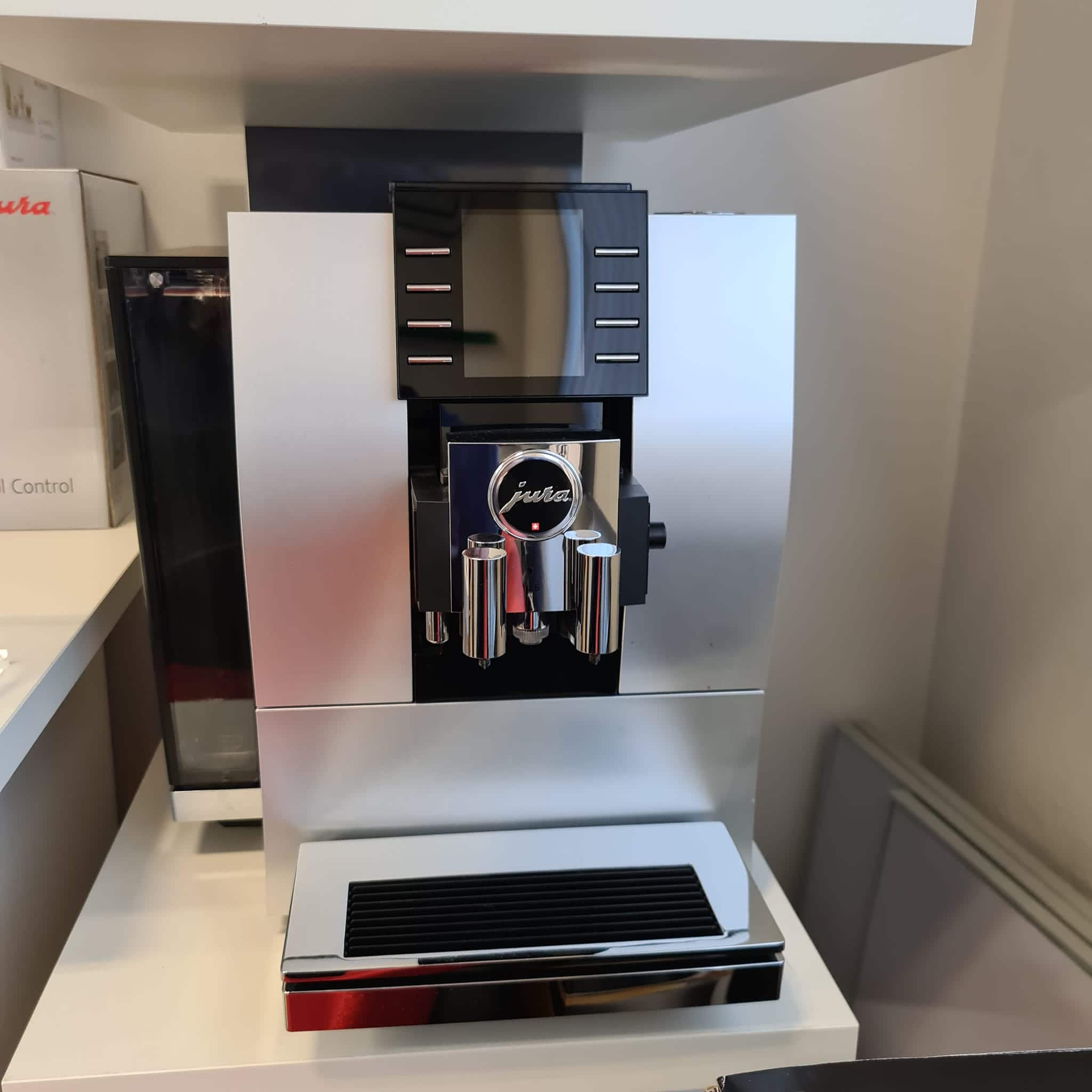 With Jura J6, the coffee flavor already belongs to the stronger side. Thus, setting the grinder too high will result in too fine coffee ground, which will give you bitter cups of coffee that taste burnt. I suggest you set the grinder at medium level, which is 3, with Jura J6.
+Dosing + tamping
The dosing and tamping are 100% automatic, which means you only have to press a button, and the machine will brew from beans to cup. The dose varies from 5 to 16 grams with both devices, and you adjust it by choosing different levels of coffee strength.
I have tried setting booth machines' doses at max level. While with Jura Z6 I experience a truly robust flavor, Jura J6 seems to brew more bitter coffee. Thus setting the dose at medium is advisable on Jura J6.
+Heating system
Both machines use the same 1 Thermoblock system, which kind of giveaway that temperature control is not their forte. But, I clearly notice that Jura Z6 is more stable.
The coffee temperature of both models is not the hottest, and it runs around the 180-185F range. But, Jura Z6 can deliver higher milk temperature, ensuring that the final milk-based drink isn't too cool. Jura J6, on the other hand, gives a warm final cup, not hot enough to drink with patience.
Utilities: Tie
With Jura Z6 and J6, you can make both classic drinks like espresso or ristretto, or you can brew milk-based recipes like flat whites, macchiatos, lattes. Flavor-wise, both machines do a phenomenal job with their espressos. In terms of milk-based beverages, Jura Z6 makes slightly better coffee with its creamy milk foam.
Milk system: Jura Z6
The first thing that I notice is that both machines aren't experts in making microfoam. So dry and airy milk foam is not common in these models. However, if you love latte and flat white, Jura Z6 and J6 will be perfect. They froth creamy, thick, and full-bodied foam, which gives latte and flat white a perfectly velvety texture. Jura Z6 wins, however, thanks to its high milk temperature.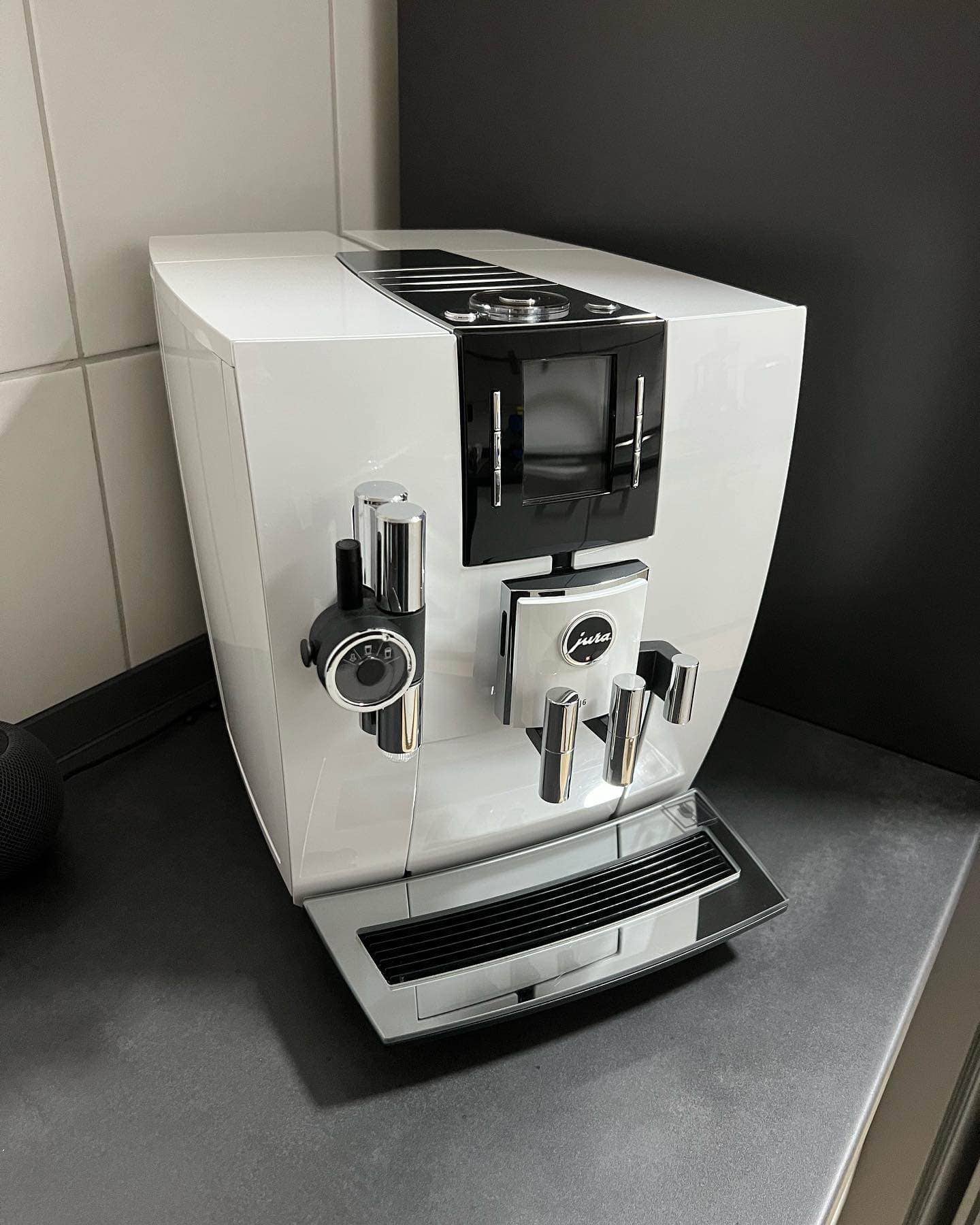 Cleaning & Maintain: Tie
The cleaning and maintenance of coffee machines usually are very similar. No matter how automatic they are, there will always be handiwork involved. What impresses me is that Jura Z6 and J6 have an auto-purge feature. It cleanses the dispenser whenever the machine turns on or shuts off to ensure that the next brewing delivers the cleanest and most authentic coffee flavor.
As for other parts of the machines, you can use cleaning lotion to cleanse the milk system and cleaning tablets for the entire brew group.
Jura J6 vs Z6: Similarities
Jura Z6 and J6 share some similarities. Let's explore the 2 basic ones with us below.
Compatible with pre-ground coffee
This feature is not new, and most super-automatic espresso machines have this. You can find the pre-ground slot on top of the machines. Most of the time, it is located inside or next to the bypass doser. You can use any type of coffee ground to your liking. This slot also is where you can put the cleaning tablet to clean the machine thoroughly.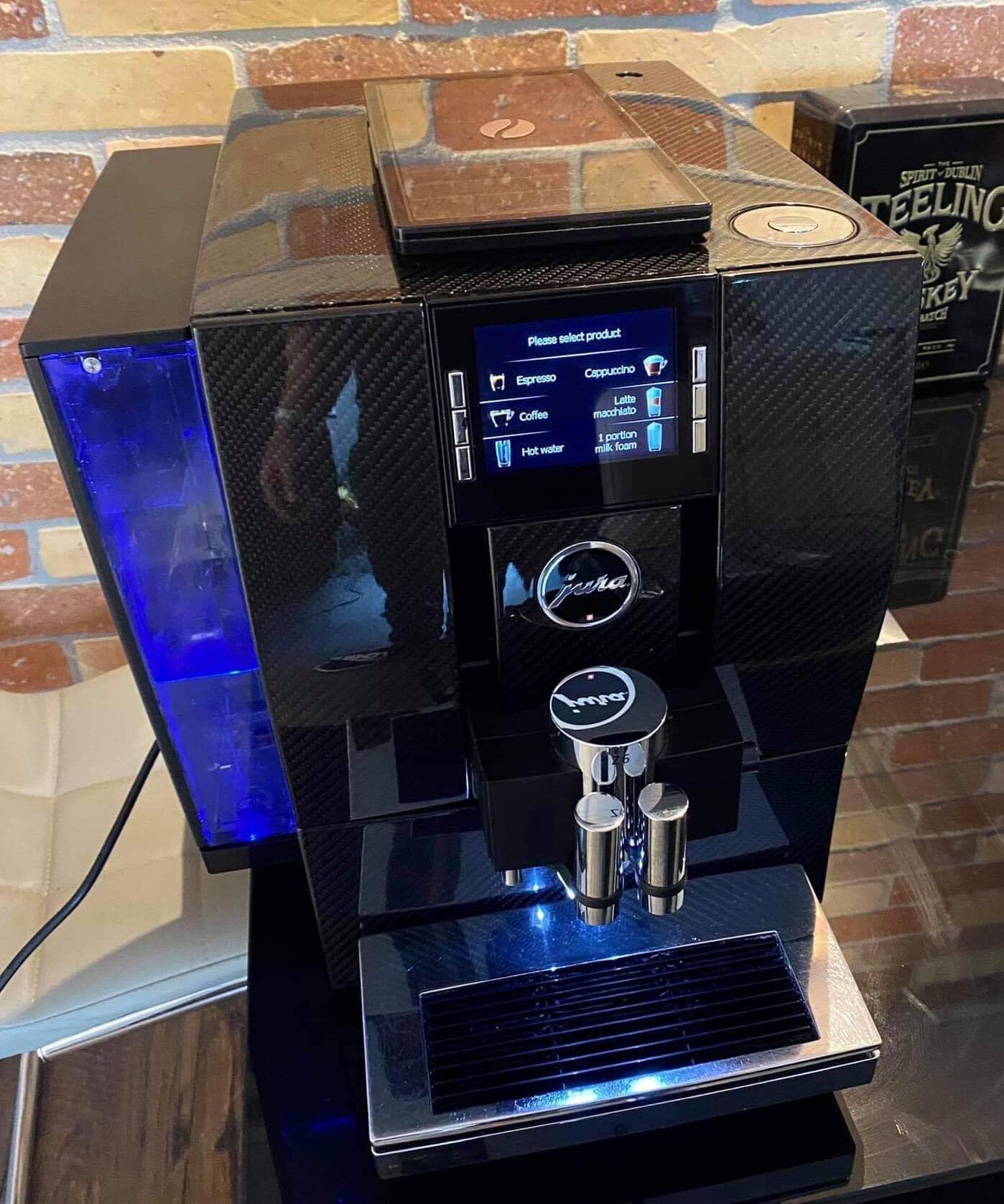 Controllable through app
This feature doesn't come with Z6 and J6 directly. We have to buy a Bluetooth device designed for Jura machines. But, simply with this device, you can start up the machine early while you are in bed in the morning or when you are brushing your teeth and preparing for school/ work.
This will ensure that the models have a lot of time to prep the brewing process and hot coffee temperature.
Quick Rundown Of Jura Z6
Jura 15093 Automatic Coffee Machine Z6, Aluminum
The pulse extraction process (P.E.P.) allows the whole bouquet of aromas to Blossom. Result: possibly the best Espresso of all time - at the touch of a button
The innovative nozzle technology prepares fine, compact and very tempting milk foam. The machine switches from milk to milk foam fully automatically
The Z6 packs incredible performance into compact Dimensions. All the control elements are conveniently accessible on the front
Maintenance is just as easy as preparing a Coffee: one touch of a button is all that's needed
Only Original Jura maintenance products Guarantee complete hygiene and protection. Only our protective formulas have been carefully optimized to suit the programmed and materials used in Jura automatic machines.
Last update on 2023-03-03 / Affiliate links / Images from Amazon Product Advertising API
Quick Rundown Of Jura J6
Jura 15150 J6 Coffee Machine, Brilliant Silver
Fine foam technology. Frequency is 60 hz
Tft display and the rotary selection
Jura Coffee app compatible
Optional cool control milk Cooler (Extra cost)
CLEARYL smart I.W.S. Filter cartridge
Last update on 2023-03-03 / Affiliate links / Images from Amazon Product Advertising API
Product Videos
Related Articles to Jura Z6
Related Articles to Jura J6
References:
Jura Z6: https://us.jura.com/en/homeproducts/machines/Z6-Alu-UL-15093/Specifications#tabs
Jura J6: https://us.jura.com/-/media/global/pdf/manuals-na/Home/J6/download_manual_j6_UL.pdf?la=en&hash=CDCB5CE7E0C9AA0E8B85DB05FA3C9333AC2A5B10&em_force=true

I am a passionate coffee drinker. Since I left my job as a barista a few years back in 2012, I've been sharing my expertise on coffee and buying the best coffee equipment online. That's how Wild Boar Coffee came to life.
I write about everything coffee-related under the sun. Where to buy the freshest coffee beans from? How to test coffee beans based on texture, aroma, and acidity?
I know all this from scratch – all thanks to my years and years of experience as a barista. So I've gotten real up-close-and-personal with coffee beans and different brewing techniques.